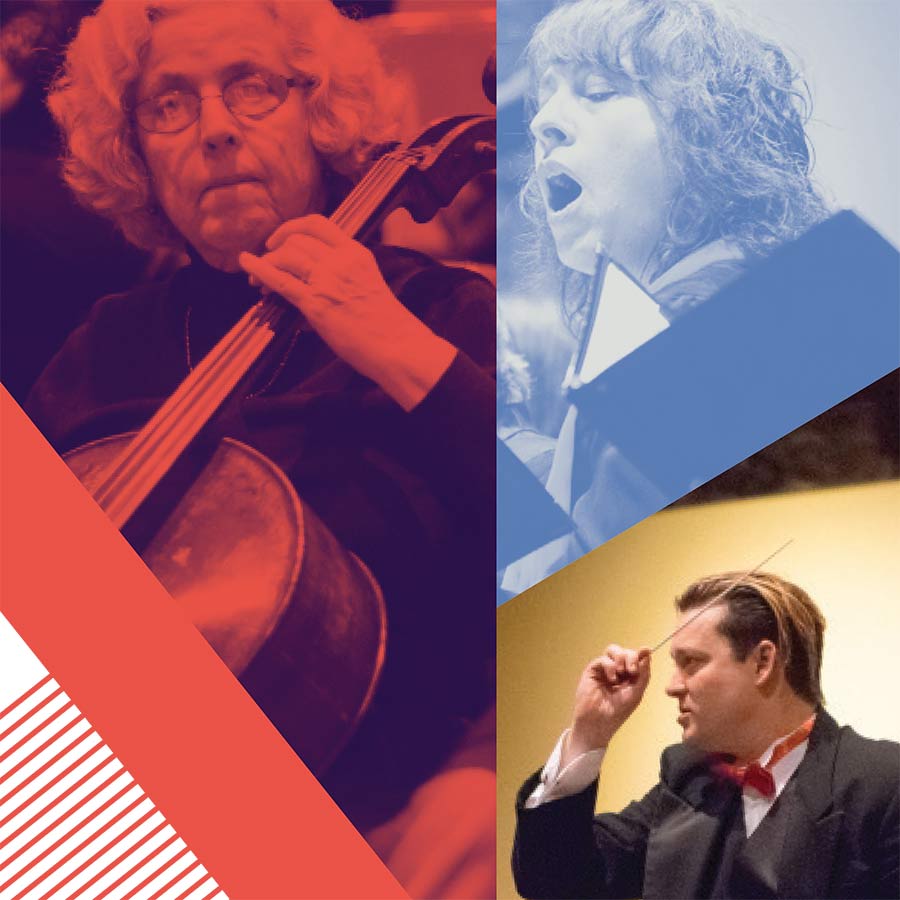 I am delighted to welcome you to GVOC's 41st season. This season continues in the tradition of celebrating what has kept us going for the past 40 years and also looks forward to revitalizing classical music and its relevancy for generations to come. I am certain that our diverse programming has something to offer everyone and promises to be some of the most innovative for Rochester audiences in the coming year.
It is through season subscriptions and our annual campaign that we are able to offer the unique programming you have come to expect over the years. In addition to being able to produce 3 major concerts a year, your support also helps our growing community outreach efforts. Just last year, we were able to grow our outreach efforts by 300%. This means that we are able to offer more free small concerts in venues like public libraries throughout the Greater Rochester region as well as nursing homes and assisted living facilities. By doing this, we have the opportunity to provide beautiful music to more people in our region who may not have the means otherwise to attend our concerts.
As a nearly 100% volunteer organization, your contribution to our annual campaign and purchase of season subscriptions go directly back into the community through these outreach efforts. On behalf of GVOC, I want to thank you for helping us continue our mission of bringing affordable, quality music to our local community.
LYNN DUFFY
President, GVOC Board of Directors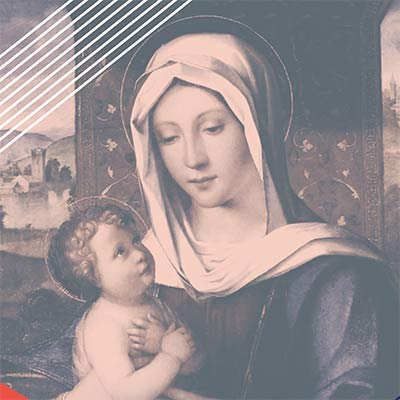 Lullabies for Mother and Child
Celebrate the holiday season with the warmth and beauty of the lullaby. From traditional, sacred repertoire, GVOC presents settings by David Willcocks and John Rutter, along with prayers to Mary and her baby in Biebl's intimate setting of Ave Maria and Michael Praetorius' joyous Puer Natus in Bethlehem. The program also presents lovely arrangements of lullabies from popular and folk music, as well as recent works by Arvo Pärt and Ryan Murphy.
We connect to lullabies as they sing of our shared, human experiences. Not only do they comfort us, but they also reflect our concerns and hardships. Just as many great paintings of mother and child depict an intimate joy, they additionally show mother with a look of concern, for she knows of the hardships that her beloved must face. GVOC's lullaby program celebrates this complexity of human experience, especially with Im Abendrot (At Sunset). A choral transcription of the renowned and beautiful "Adagietto" from Mahler's 5th Symphony, Eichendorff's poem depicts sunset as time for sleep, but confronts such peace and tranquility by asking "Is this perhaps death?"
Dec. 2, 2016, 7:30 p.m. at Church of the Assumption
You Must Remember This

An Evening of Movie Songs With Michael Lasser

SUNDAY MARCH 26TH, 2017, COCKTAIL HOUR BEGINS AT 5:00 PM

CONCERT BEGINS AT 7:00 PM 440 EAST AVE, ROCHESTER, NY

Help GVOC continue to share great music and experiences with the Rochester community at its main fundraising event. Our special guest, Michael Lasser, host of the national radio program Fascina- tin' Rhythm, winner of a Peabody award, and our greatest expert on American popular music, will lead us through a historical journey of songs from the movies.

There is so much to enjoy at this event:

Experience the beauty of one of Rochester's greatest landmarks, the Lyric Theater. Enjoy cocktails and fine hors d'oeuvres while exploring the beauty of the Lyric Theater. Learn about the history of familiar music from Michael Lasser, a "walking encyclopedia" (Jeff Tyzik).

Songs in this program include: "As Time Goes By," "Blue Skies," Over the Rainbow," and "Singin' in the Rain." We all have fond connections to such music, and as Rochesterians we have George Eastman to thank for making some of its movies possible. Come celebrate and support Rochester history and Rochester's musicians.

March 26, 2017, 5 p.m. at Lyric Theatre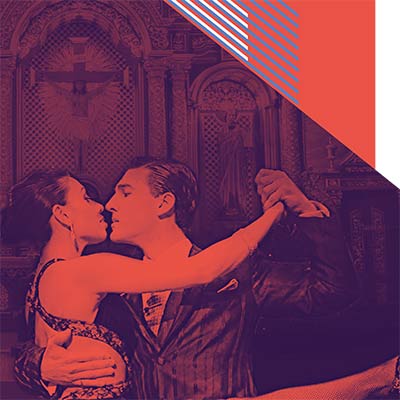 Tango at the Tabernacle
The tango is considered to be one of the most sensual of dance forms. Although one would not think of a choir and orchestra in such a category, GVOC takes up the challenge to provide a program of music that is simultaneously pious and provocative. We must provide a warning that the central work of the program, Martin Palmeri's Misa a Buenos Aires, just might make it very, very difficult for you to stay still in your seat. The work tastefully honors two traditions of Argentinean culture: its Catholicism and its Tango.
The program also features works by the legendary Astor Piazzolla, and will include other choral and instrumental music inspired by dance. Rarely heard in Rochester, enjoy the Bandoneón, the unique, Argentinean type of accordion that
is essential to the Argentinean tango and to the repertoire on this program.
May 19, 2017, 7:30 p.m. at St. John of Rochester
Past Seasons